One Piece: S1 - Ep. 8
Who Will Win? Showdown Between the True Powers of the Devil!
One Piece Sub Indo – One Piece – Buggy's link to Shanks is revealed, and when he rips the straw hat Shanks gave Luffy, his rage knows no bounds. Who will win in this clash between Devil Fruit users?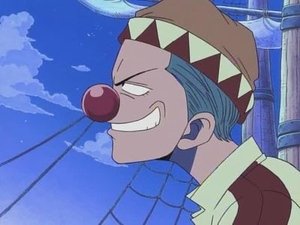 Dec. 29, 1999
1 - 1

1 - 2

1 - 3

1 - 4

1 - 5

1 - 6

1 - 7

1 - 8

1 - 9

1 - 10

1 - 11

1 - 12

1 - 13

1 - 14

1 - 15

1 - 16

1 - 17

1 - 18

1 - 19

1 - 20

1 - 21

1 - 22

1 - 23

1 - 24

1 - 25

1 - 26

1 - 27

1 - 28

1 - 29

1 - 30

1 - 31

1 - 32

1 - 33

1 - 34

1 - 35

1 - 36

1 - 37

1 - 38

1 - 39

1 - 40

1 - 41

1 - 42

1 - 43

1 - 44

1 - 45

1 - 46

1 - 47

1 - 48

1 - 49

1 - 50

1 - 51

1 - 52

1 - 53

1 - 54

1 - 55

1 - 56

1 - 57

1 - 58

1 - 59

1 - 60

1 - 61