One Piece: S1 - Ep. 9
The Honorable Liar? Captain Usopp!
One Piece Sub Indo – One Piece – Nami form an alliance becoming the navigator of the crew, but not a full member yet. They arrive in Syrup Village looking for a suitable ship. On this island they know the liar Usopp, who also has ties to the Shanx.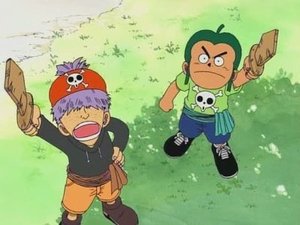 Jan. 12, 2000
1 - 1

1 - 2

1 - 3

1 - 4

1 - 5

1 - 6

1 - 7

1 - 8

1 - 9

1 - 10

1 - 11

1 - 12

1 - 13

1 - 14

1 - 15

1 - 16

1 - 17

1 - 18

1 - 19

1 - 20

1 - 21

1 - 22

1 - 23

1 - 24

1 - 25

1 - 26

1 - 27

1 - 28

1 - 29

1 - 30

1 - 31

1 - 32

1 - 33

1 - 34

1 - 35

1 - 36

1 - 37

1 - 38

1 - 39

1 - 40

1 - 41

1 - 42

1 - 43

1 - 44

1 - 45

1 - 46

1 - 47

1 - 48

1 - 49

1 - 50

1 - 51

1 - 52

1 - 53

1 - 54

1 - 55

1 - 56

1 - 57

1 - 58

1 - 59

1 - 60

1 - 61