Super Dragon Ball Heroes: S1 - Ep. 10
Counterattack! Fierce Attack! Goku and Vegeta!
Super Dragon Ball Heroes Sub Indo – After freeing Vegeta from Oren's control, Goku confronts Hearts. Oren and Kamin attack him again, but he easily overpowers them both. Realizing that they can't beat Goku separately, the two fuse into "Kamioren" to take him on.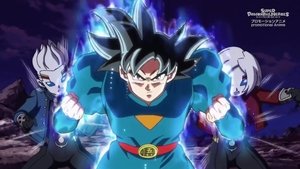 Apr. 18, 2019
1 - 1

1 - 2

1 - 3

1 - 4

1 - 5

1 - 6

1 - 7

1 - 8

1 - 9

1 - 10

1 - 11

1 - 12

1 - 13

1 - 14

1 - 15

1 - 16

1 - 17

1 - 18

1 - 19